When you're suffocating under the pressure of federal or state tax problems, knowing how to proceed can be downright baffling. You probably know you have options, and you certainly have questions, but the answers and the intricacies of dealing with the IRS are anything but clear. At Taxation Solutions, Inc., we understand your frustration, and we're here to help point you in the right direction for full-scale tax relief. So wherever you work or reside in the Charlotte area, from Hickory, North Carolina, to Rock Hill, South Carolina, if you're seeking tax resolution, make your next step a phone call to us. We'll be happy to provide you with a free phone consultation and touch upon the many strategies we use for providing professional tax help and getting to the bottom of your tax problems, including: 
Appealing a Government Action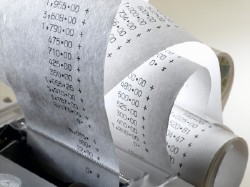 Depending on how far your tax problems have progressed, Taxation Solutions, Inc. can offer you a variety of applicable tax resolutions. If your tax issues have risen to the level of IRS liens and levy collections, then you can rely on our skilled negotiators to appeal those government actions and strike a reasonable alternative as a tax settlement arrangement. Just send us an e-mail or pick up the phone and call us today to set the process in motion. The earlier you call, the sooner we can begin helping to alleviate the burden of liens and levies. 
Offers in Compromise
When the amount of back taxes you owe is beyond what you could ever have the ability to pay, your best solution for tax relief may be an offer in compromise. By allowing you to propose an alternate, more manageable sum of payment, an offer in compromise can help you come to terms on a tax settlement for far less than the actual amount of your current tax debt. While it sounds wonderful on paper due to the significant reduction in debt, achieving an offer in compromise is a lengthy and complicated process that's nearly always easier with the assistance of an experienced tax advisor. To help you determine if you may be eligible for an offer in compromise, give Taxation Solutions, Inc. a call today. We'll review your situation down to the last detail and help you devise the strongest case possible for securing an effective tax resolution from the IRS. 
Installment Agreements
When your tax debt is especially high, it may be virtually impossible for you to eliminate the back taxes you owe in a single payment. Even if you do not meet the requirements for any of the other tax settlement types, you may be qualified for an installment agreement, which would allow you to negotiate with the IRS in order to pay off your debt gradually and in smaller amounts. Installment agreements work on a predetermined schedule and are stay in effect until the amount owed in back taxes is paid off in full. An effective solution for when you can't pay your outstanding tax debt in one lump sum, an installment agreement payment plan can help you resolve your back taxes over time.
Penalty Abatement
Think the amount of back taxes you owe now is high? Just wait until you see the total after high interest fees and penalties continue to accrue from month to month to month. Let the certified tax consultants at Taxation Solutions, Inc. help you put a halt to this practically unbearable burden. If you can show "reasonable cause" for your delinquent tax return or underpayment of taxes, either due to a death in the family or another reason deemed acceptable by the IRS, then you could be a perfect candidate for tax relief in the form of penalty abatement. As with all of our tax resolution cases, we'll take the time to comb through every aspect of your personal or business tax situation so we can custom design an end result that's certain to work for you. 
Innocent Spouse Relief Claims
For spouses held accountable for accumulated tax debt from their partners, innocent spouse relief can be a vital tool against what may seem like an insurmountable tax problem. While spouses often file their taxes jointly in order to save time, most have no idea that the IRS can hold both parties responsible for any ensuing tax debt. It doesn't matter if the debt was accrued by mistake or on purpose. And, in the case of a separation or divorce, the complications of this policy grow even more ambiguous. So, if you feel you're being unfairly held accountable for a spouse's tax debt, leave it to Taxation Solutions, Inc. to help you determine whether or not you qualify for one of the three types of innocent spouse relief. It could be precisely the tax resolution you're seeking to avoid the costly liability of a spouse's tax problem. 
Wage Garnishment Cessation
When you owe back taxes, the federal government has the authority to make automatic deductions from your paychecks in order to collect the outstanding debt. For those who are already barely getting by due to IRS tax problems, wage garnishment can strike a devastating blow. If you're living paycheck to paycheck and cannot afford a loss in wages, call Taxation Solutions, Inc. as soon as possible. We will go to bat for you and negotiate with the tax authorities to draw up an alternative tax settlement, so you can receive the compensation you're entitled to.
Tax Settlement Negotiations
After more than four decades of dealing with the IRS, we've seen our share of clients who owe more in back taxes than they could ever afford to pay. If this sounds like the correct category for you, trust our dedicated tax consultants to put together a plan that will help you obtain a tax settlement with IRS. At Taxation Solutions, Inc., we're accustomed to the varying approaches of tax settlement negotiation, and we can help you work out the tax resolution strategy that best suits your needs. 
As you can see, effective tax help is not a "one size fits all" type of undertaking. For compassionate, individualized attention to your federal and state tax problems, turn to the experienced professionals at Taxation Solutions, Inc. Just give us a call today to take advantage of a free phone consultation with our tax attorney or one of our enrolled agents. Helping to ease the strain of troubling tax issues is what we do best. Reach us by phone or e-mail to get started right away on your tax resolution service and tax debt relief.