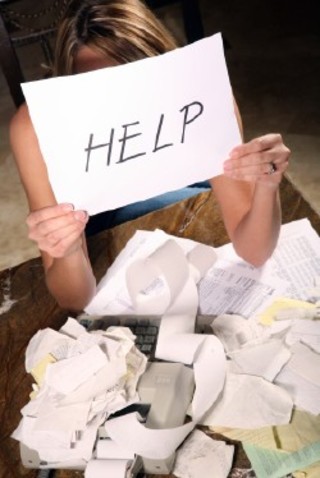 Owning a business entails a great deal more than simply providing a superior product or service to your customers. In actuality, there's an endless list of technical details that you need to take care of in order to ensure the financial success of your company. Sometimes, however, mistakes are made. Whether you forgot to file your corporate tax returns or made an error in your payroll records, you could end up facing tax problems with the IRS or the North Carolina Department of Revenue. If you've found yourself facing any number of tax problems, you can call on Taxation Solutions, Inc. We'll put our accounting expertise to work for you to provide you with the swift, effective corporate tax resolution you need to keep your business in good financial standing.
Corporate and small business tax laws are often more difficult to understand than standard tax codes, which means there's an even greater possibility for error. Most mistakes are made in good faith, but that unfortunately doesn't mean the IRS will brush them off. So whether you're facing large corporation or small business tax problems, you need to contact Taxation Solutions, Inc. as soon as possible. Our professionals have been providing Charlotte-area businesses with comprehensive tax resolution for more than four decades combined, and we know what it takes to negotiate with the federal and state tax authorities to develop customized solutions for all of your small business tax problems. Don't let a minor filing mistake get you into steep debt or lead to the accrual hefty penalties—instead, call Taxation Solutions, Inc. and get the corporate tax help you need.
Taxation Solutions, Inc. can provide you with business tax resolutions that have to do with the following:
Audit representation
IRS filings
Unfiled returns
Statutes of limitations
Liens, levies, and garnishment
When you're facing trouble with the IRS and you need a team of savvy tax advocates to help you negotiate with the tax authorities, Taxation Solutions, Inc. is your answer in Charlotte and beyond. We'll help you repeal IRS actions, procure an installment agreement plan, and even apply for an offer in compromise, among many other possible business tax resolution plans. Corporate tax problems are nothing to take lightly, so don't jeopardize the fate of your company or risk major fines—call us for your free corporate tax consultation today.